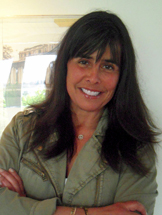 Handelscompagniet Lacrosse

Since the start in 1991, we have had several clients that we have had the opportunity to work with; Åhléns, Liseberg & Co, Netto, Slöjd-Detaljer - just to mention a few and together we have created fresh, trendy textiles and gift items for the set table and for the home; seasonal items, caps, fleece blankets and towels for everyday use and for celebrations - everything is possible!

Our passion is colour and design, to be updated and a high business ethics is important. To be updated when it comes to design and future trends is vital, but also the "old" is important - incorporate traditions in products for the modern final consumer, which have high expectations on consumer goods.

All hometextiles are being made "in house", and the gift collection is carefully selected during several buying/inspirational trips each season. A large consideration is taken into account to all clients never ending changing need of different and price worthy products - a keen ear to the market.

With our suppliers in China and India we are having a close and good cooperation, and have had so for the past 20 years. It shows that we safeguard all that are involved in the development process of a constant flow of new products, which eventually will be presented all over the Scandinavian market.

It is of great importance that the items that are produced by HC Lacrosse is of good quality, safe and will not contain any toxic chemicals - neither for humans nor the environment.

Handelscompagniet HC Lacrosse has a corporate culture that safeguard clients, suppliers as well as the environment when it comes to producing items within gifts, hometextiles and promotional items - old traditions - brand new visions!

Please feel free to contact us for more information!